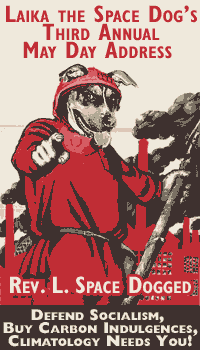 Annual Transmission to Toiling Masses on occasion of May 1st International Workers' Solidarity Day
Delivered by Laika the Space Dog, Member of Politburo, Friend of Progressive People
Workers, peasants, and the unwashed toiling intelligentsia!
< prolonged applause >
Congratulations on surviving another glorious year of Revolution! This year we witnessed the collapse of the Republican Capitalist voting system! For the first time since 1994 no voting irregularities were reported in the mainstream media. The record turnout of dead voters, whom we like to call "necro-proxies of progress" has given the Democratic Socialists an absolute mandate to do whatever they damn well please in both The House of Representatives and The Senate. The absolutist rule of the Democratic majority shall bury the silly idea of a "republic" once and for all. Oh yes! We will bury you!
< Slams podium with shoe >
Let George Bush veto the appropriations bill, then we'll impeach him!
The Mime (PBUH) will lead the way with Gloria Swanson and Alva Goldbook
, three of our staunchest supporters! You're in trouble now Bushitler! Brains are on our side!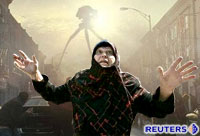 Our
Islamic Comrades
struggling against American Imperialism are relocating to paradise in record numbers, upgrading their housing conditions and engaging in responsible polygamous relationships with a guaranteed quota of 72 standard-issue upper-class virgins. The Zionist entity lost a
war
to Hezbollah, the social welfare organization second in compassion only to the UN.
Flat Fatima and Green Helmut
send their warmest fatwas to Reuters and other news media covering Israel's
overreaction
. Remember - only cowards don't hide behind the backs of older women and face the enemy!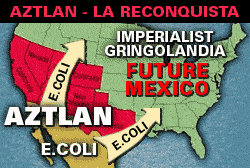 Today will mark the second anniversary of "Get Out of School Free Day" for Hispanic trans-legal immigrants going to public schools. All indigenous people must join today's protest against the paved roads, power lines, TVs, radios, telephones, computers, indoor plumbing, irrigation, industries, schools, and hospitals. We demand
equal redistribution of E. coli in all ethnic food
! In other news,
the Salvation Army was sued in Boston by the EEOC
for firing two Spanish-speaking employees who were given a year to learn some basic English. How "La Raza" is that?
Next the EEOC must sue the US Army - until we have two separate Armies, one English speakers and one for Spanish speakers. Separate but Equal! This will make for a better unified command in a time of crisis and make giving orders easier. If it's good for The Salvation Army, it's good for the United States Army! Happy Protesting!
Now let us sing a Hymn:
(
Click here for the musical accompaniment
)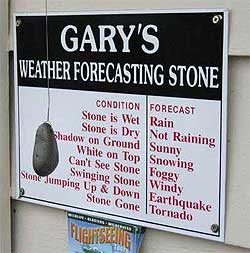 Hugo Filled the Boats With Oil
Algoreluia
Hugo Filled the Boats With Oil
Algoreluia
Hugo Filled the Boats With Oil
It's for Free You Shall Not Toil
Algoreluia

Joe brought the Boats to Shore
Algoreluia
Joe brought the Boats to Shore
Algoreluia
Joe brought the Boats to Shore
Free Oil for the Poor
Algoreluia
Most rewarding of all - a new religion besides Islam and Scientology that Socialism can give a wink and a nod to - The
Reformed Church of Climatology
(a.k.a. The Goremons). Praise be The Weather Stone! If it's hot, cold, wet, dry, windy, snowing, of foggy minded - that means Global Warming is near. Algore Akhbar! (PBUH) We need a qualified CPA to help us fill out the IRS 301 (3) C forms so we can launder money, acquire real estate, attract celebrities and try to look legitimate. Send resumes to Rev. L. Space Dogged c/o The People's Cube.
A-Neuter
We will now have the collection for the collective. Just press Pay Pal on the left hand side bar and you'll receive a Carbon Indulgence marked down in the Book of Goremon for all eternity.
In the Name of Marx. Lenin, and Stalin's Ghost
May Algore fleece thee and scare thee
May his Inconvenience frighten thee
Surrender and Impeachment brings thee Peace

A-Neuter