I would like to apologize to Red Square for throwing two threads of the party approved tracks. I thank you for "urging" me "to start a new topic on the Blog and continue your useful propaganda and agitation efforts there."
I will take this opportunity to respond to those who I didn't respond to after the warning was given. I didn't mean to be rude and ignore them but I had to respect Red Square's wishes as it is his site and he was kind enough to allow me, the political enemy, to voice my opinion. I thank you for that.
I also thank
Krasnodar
for taking the time to make this:
That was the old paradigm.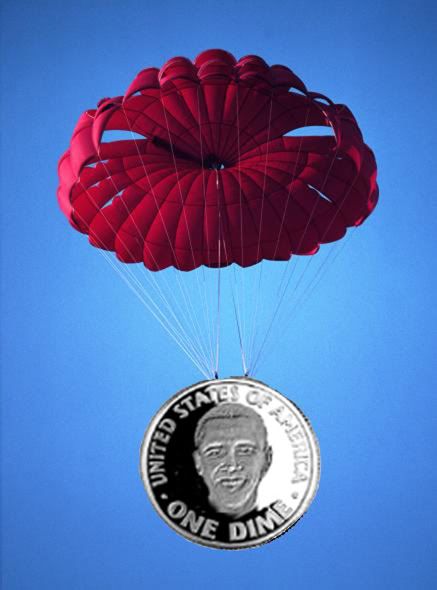 This is the new paradigm, one that reflects a more advanced and enlightened age.
Now I will respond to some of the comments that followed Red Square's warning regarding what I was posting on the other threads.
Comrade Tooorisky
Comrades,
"NP appears to be suffering from the "Cranial Rectal Insertion" which makes it very difficult to read or master new material.

This is nothing new, just the same old crap.

He has no intention of doing anything, he just wants to gripe."
Yes, I've seen the "liberalism" is a mental disorder defense and it's not new.
Reading or mastering new material you say? That's the tactic of blaming others for what you are guilty of. Conservatives hate anything "new".
I have no gripes. I only wish to debate and hopefully open some eyes to the truth.
Red Rooster
"just as I suspected... young student, re-educated at Brooklyn College or some other re-education institute... those in the Brooklyn area might do good to give lectures at said re-education institute... however as we know, the reality of the uber-left letting anyone in who has actually lived in an uber-left society is nil."
I'm sure Brooklyn College would welcome that. There are many professors, staff, and students who have lived in "uber-left" nations and I suspect will be happy to hear the views of the minority.
I'm not young nor am I a student. Students are who I teach.
Great Stanlin's Ghost
"I hate to get serious here, and I apologize profusely to everyone for doing so, but in real life (you know, outside of the Cube) I've been teaching elementary school long enough to teach some of the children of former students. If you are going to spend your life teaching children, you will want to ignore "paradigms" and most of the other useless B.S. they teach at teacher colleges, and instead start reading E. D. Hirsch and others like him, and investigating a good phonetic language arts program."
Your years of service are commendable. There is a new way of doing things now though. E.D. Hirsch favored marginalizing anything that didn't fit into the American view. A common myth was that a person's grasp of "proper English" showed a lack of understanding or ability to grasp new material. We have moved on from that old view point. It was natural as I have never come across anyone in the Board Of Education that speaks the "Queen's English". American English is not a reason to suspect someone is intellectually limited or unable to handle new material.
And you will be happy to know that I proof read in real life (you know, outside of the cube). When posting quickly online I don't.
Commissar_Elliott
"And for this very reason America is in the tank economically. With the government's hands in the economy, they can make something artificially happen (like make housing prices low), but what happens when the payer can't make the payment because the interest rates catch up, now what happens when this happens in mass?"
Bankers have conned people and that was a major cause in America's economic problems. This is only a problem to the people though as many wealthy people have done very well for themselves.
"
"By this logic, Rush Limbaugh should still be living/doing business in New York! Also by that logic, New York should have the greatest police and fire departments in the country and yet check out these statistics on crime. Now don't misunderstand me, the government's primary job is to protect its people, and the police and fire department are the core of that duty, my point is, if New York has a high tax rate to pay for them, why is its violent crime rate at or above the national average, and don't say "because you can't prevent all violent crimes", because that's a big fat "doy!" I'd go off on a wild guess here, but maybe it's because the tax dollars aren't paying for just the police and fire department. . . Hmm"
If Rush needed to do business in NYC he would. His show however can be done anywhere and as man driven by money he chose to do so where he could hoard more of his money.
I would say that NYC does have the greatest police and fire departments. I know I am not alone on that feeling even here. Are crime rates above average? Depends on how precincts fill out their reports. Crime also occurs when there is a disparity between the rich and impoverished as everyone knows. One mile separates the obscenely rich and the exploited poor in Manhattan. Running a city requires more than a small town and much of America's "wealth" is handled in NYC.
Taxes are also paying for mass transit, public schools, heavily used and vital public roads, and the list goes on.
I thank you for engaging me on my points.
I would also like to add that I understand the point of this site.