Kommissar Uberdave
It seems the Komrades at Salon
want the obstructionist/reactionaries to warm up to the Evil KKKapitalist Trump™!
Unfortunately for them, the Evil KKKapitalist Trump™ has made this guy the face of the Democrat party:

Kommissar Uberdave
Applause for Komrade Red Square! Extra beet rations for everybody in celebration of our Fearless Leader!™

OksanaTheTerrible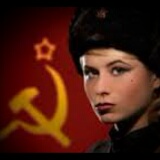 Agreed! He is the creator of great art and fixer of messed up.posts! (Mainly mine but I swear to Stalin no matter what I do ti fix it in edit they still.post all screwy. I use chrome browser on my phone so I'm going to blame Google.)


Kammerat X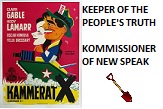 Comrade OksanaTheTerrible, mayhasp the latest rendezvous for the collective expansion should be to blame for such things. wink, wink, nod, nod, say no more, say no more.
Be seeing you ™

Great Stalin's Ghost
Hmm, a criminal, illegal immigrant, murderer . . . or Hillary. Please, I need more time to decide.


Kommissar Uberdave
Komrades! In my generosity, I must declare extra beet vodka rations for us all!

...Beet vodka convention behind Tracktor Barn #82


Red Square
If the Dems position Trump as the face of the GOP, their own face will look much like that of the SF Pier killer.