Antonio Salazarinski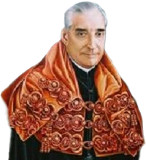 Starbucks has announced a new policy where anyone can now sit in their stores and use the restrooms without having to make a purchase.
However, in Starbucks cafés.
An updated Starbucks procedure manual for employees offered detailed instructions on what to do if someone is behaving in a disruptive manner. Such disruptive behaviors include smoking, drug or alcohol use, improper use of restrooms and sleeping.
The new policy comes five weeks after two black men who hadn't bought anything were arrested at a Philadelphia Starbucks.
[indentr]Company executives have said its previous policies were loose and ambiguous, leaving decisions on whether people could sit in its stores or use the restroom up to store managers.
, "regardless of whether they make a purchase."
The company said anyone can use its cafes, patios or restrooms without buying anything, but it noted workers should still call the police if someone is a safety threat.
"We are committed to creating a culture of warmth and belonging where everyone is welcome," Starbucks said in a statement.
[/indentr]During a hot summer the homeless might look to cool off in a nice air-conditioned environment where they can hang out all day; but just wait until wintertime when the temperatures plunge in such places as Baltimore, Philadelphia, Chicago and New York and hundreds of homeless seek refuge from the elements.
Will Starbucks provide computers so that their non-paying "customers" can enjoy looking at porn without having to go to a library?
The People's Cube reports; you decide!

Ivan Betinov

Ivan the Stakhanovets

And just how do they intend to keep Rethugglikkans, pro-lifers, Christians, Second Amendment enthusiasts, white males, and other miscreants from disturbing my safe space if just anyone can waltz right in? There should be a moat, or, or a wall or something. With guards. Armed guards.


RedDiaperette

Oh dear me, but what if the nonbuying guest who is smoking or drugging happens to be of a politically favored pigmentation or gender identification? Will not the expulsion or arrest of such a one be a macroagression, indeed a hate crime?

It seems to me that we will need a Bureau of Wise Feline Judges to make decisions in such cases.


Red Square
In addition to changing its previously loose and ambiguous policies, Starbucks also changes its previously loose and ambiguous logo to a more definitive and progressive.

Imperatorskiy Pingvin

Captain Craptek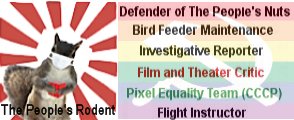 Be sure to stop by Panera's and pick up a to eat while you're sitting in Starbucks. Next, so we can take full advantage of the free food and lodging, we need a free limo service.
Craptek Way Back News, Feb. 2013

Red Square
A Freudian slip?