Red Square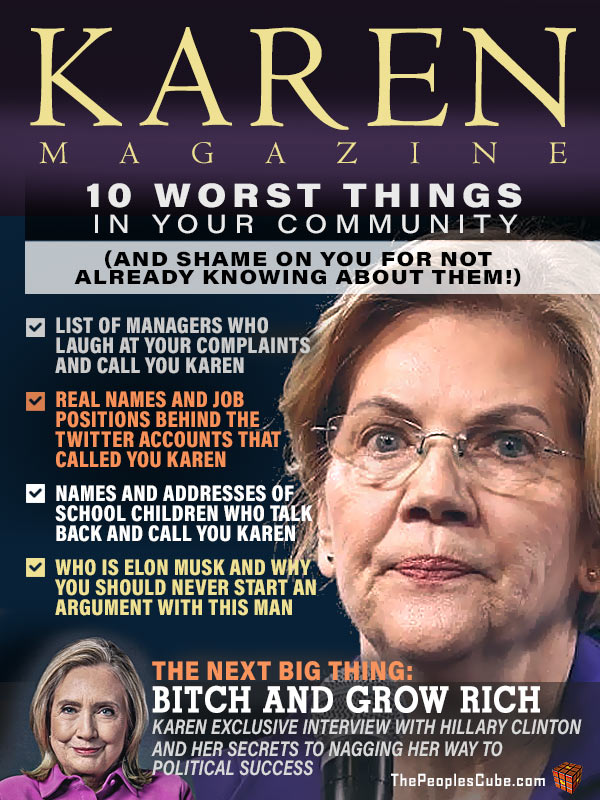 In this issue:
Who is Elon Musk and why you should never start an argument with this man
List of managers who laugh at your complaints and call you Karen]
Real names and job positions behind the Twitter accounts that called you Karen
Names and addresses of school children who talk back and call you Karen
10 worst things in your community (and shame on you for not already knowing about them!)
The next big thing: Bitch and Grow Rich
Karen exclusive interview with Hillary Clinton and her secrets to steamrolling her way to political success
Special thanks to Margaret for being the visionary

Kapitan Kangaroo Kourt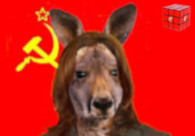 I can't wait to read the first issue. I always like to know how terrible the place I live in happens to be. Whenever I start to feel joy, I remind myself of how evil the founding of this country actually was and I check my Privilege™.


Ellsworth Toohey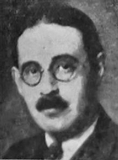 Needs to come with a Lizzie bobble head doll, to mimic the way she speaks by throwing words at you with the head jerk.


Ellsworth Toohey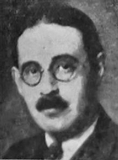 Merry Christmas all that celebrate. And if you don't, enjoy the day.


Yakov Koch

Am looking forward to first edition.... Hoping for a big, thick magazine that can be re-purposed later in outhouse, since toilet paper has become so expensive and scarce...