Panem Et Circenses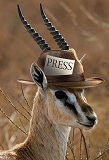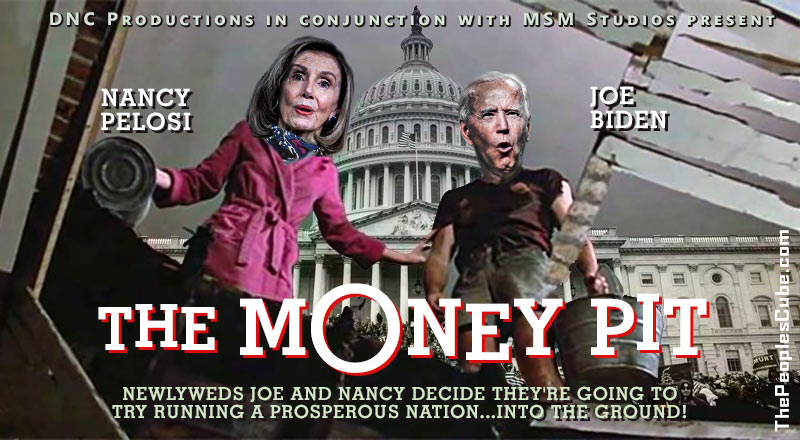 DNC Productions in conjunction with MSM Studios present:


The Money Pit
starring Joe Biden and Nancy Pelosi

A modern twist on the 1986 Tom Hanks / Shelley Long comedy of the same name.

Newlyweds Joe and Nancy decide they're going to try running a prosperous nation...
...into the ground!

* * *By simply redefining the word 'infrastructure' to mean 'anything,' they can spend taxpayer dollars we don't have on everything we don't want

. In one of the funniest scenes in the film, the couple are bickering in a vaudeville-style back and forth about what they should spend this trillion plus dollars in debt on:

Nancy: What do you think about Electric vehicles?
Joe: I think infrastructure.
Nancy: How about invasive species elimination?
Joe: Definitely infrastructure.
Nancy: Child care?
Joe: Infrastructure all day long.
Nancy: Let's see... 'Centers of Excellence for Resilience and Adaptation' - you know, to study climate change?
Joe: Can't get any more infrastructure than that!
Nancy: Paddlefish, paddle steamer, padouk, padrino....
Joe: Infrastructure!
Nancy: ...pad stone, paederast, paedophilia, ...
Joe: I see you just reading out of a dictionary there, but the answer is yes to all! In-fra-STRUCTURE!

As each misadventure ends in disaster, the debt - and the laughs - just keep piling up!

The movie ends on a happy note when they decide it's too much work to fix all the problems they've created and just sell the whole country to the Chinese Communist Party. The End.

Early reviews have all been positive:

"I laughed! My unborn grandchildren cried!"
- John Public
"1.2 Trillion stars! Loved it!"
- Jeff Zucker
"There's something in there for everybody."
- Rachel Maddow

Release date August 10, 2021

Minitrue

I can hardly wait for the sequel...