Red Square
"The vigorous campaign led by human rights groups accusing God of favoritism towards Western countries and of unfair distribution of natural disasters that targeted minorities has caused God to reconsider His ways," God's spokesman announced yesterday at a press-conference held by an international clergy group representing Judaism, Christianity, Islam, Buddhism, Hinduism, and other religions.

"This summer's unusual flooding in Europe and two devastating hurricanes in the USA serve as a proof of God's reconstructed, more equitable, and politically correct approach to weather patterns," the spokesman said, describing God's new approach as "progressive," "gender-sensitive," and "minority-friendly" enough to leave critics on the Left satisfied.


Human rights advocates have long maintained that God was a racist who favored Western civilizations as opposed to the ethnically diverse but mistreated Third World nations who, in addition to permanent squalor, were subjected to violent acts of God on a regular basis.

"If it is not a glaring example of this God's unreformed racist attitude rooted in reactionary right-wing ultraconservative neocolonialist agenda, I don't know what is," ACLU leader Nadine Strossen summed up the situation at a charitable event aimed at helping victims of the tsunami earlier this year.

Today, however, Ms. Strossen greeted world's leading progressive activists at ACLU headquarters in New York, who gathered to celebrate the end of a successful struggle for equitable redistribution of natural disasters that resulted in the welcome destruction of Mississippi and Louisiana.

"Who says that incessant nagging and obstructionism are counterproductive?" Nadine Strossen addressed the jubilant humanitarians and reporters. "Our struggle to correct God's inadequate natural disaster policies began with the Weathermen's idealistic bombings in US cities so as to compensate for an apparent lack of disasters in orderly Western societies. It was later reinforced by the calls of human rights groups to impeach God and replace Him with a benevolent government apparatus, or at least with a more progressive, democratically elected deity. A generation later, the international struggle of oppressed minorities for equitable devastation escalated to a corrective destruction of New York's Twin Towers. This year, it finally climaxed in a successful obliteration of the entire city of New Orleans, starting a new progressive era in human history marked by God's reformed social awareness and raised concern for the wishes of the oppressed masses to smash the imperialist United States!"

The famed progressive financier George Soros was all smiles: "Tell God he has my financial backing," he called out, raising a glass of Dom Perignon to the skies. "With my money and his power we can move mountains. I am willing to finance as many natural disasters as it takes to end America's power in the world!"

"I am truly excited," said former US President and Nobel Laureate Jimmy Carter. "I always knew God was on our side - He just needed a little pushing. This new weather affirmative program will make us a different country. Americans will be able to join the impoverished world community on equal terms."

The celebration, however, did not blind the activists to the need of further improvement of God's inept creation.

"If God had only read Marx and some of the post-modernists he wouldn't have made such a mess of this world," said William Schultz of Amnesty International USA, washing down a helping of caviar with a gulp of finest Château Babeuf.

"If God had only read my columns in the New York Times!" exclaimed Paul Krugman, a New York Times columnist and Princeton scholar. "God would then have made it to be a blessed Utopia without selfishness, or inequality. As it is, some people are born men while others are born women. Some are White and some are Black. Some, like Howard Dean, have a great voice and others don't. Some, like Al Sharpton, can sing and dance before the camera, while others can't. Some, like George Soros, can speculate on financial markets and rock economies of entire nations, and others can't. "

"Some, like myself, have a sharp penetrating mind while most others don't. If God were as smart as I am, as socially conscious as Diane Feinstein, as ambitious as John Kerry, as compassionate as Ted Kennedy, and as moral as Hillary Clinton, God would create a world where every being is of the same color, height, build, talent, and gender, without a trace of greed or toenail fungus. There would be no sexual discrimination, as humans would reproduce through spores. Humans would not need clothes or shelter, as they would not feel cold. They would have no hands to destroy Earth with their vane projects, nor brains to conceive such projects. They would have no spine or central nervous system for that matter - they would be composed of long tubular filaments with a cytoplasm lining, covered with a crispy shell of chitin that would make them nice and crunchy. But the best part is, no one would ever again be any better off than anyone else."

"This God's creation has been a miserable failure from the get-go," seconded New Orleans Mayor Ray Nagin who joined the festivities to honor the destruction of his own city. "So it's not my fault that the levees weren't fixed or the people evacuated. What can remedy the situation, though, is if we could have more hurricanes, plagues, and locust that we can blame on the Republicans!"

Louis Farrakhan joined the chorus by envisioning a great tsunami hitting Aspen, Colorado. "Earthquakes and mudslides are also nice," he added. "Those kinds of disasters are long overdue in filthy rich places like Palm Beach, Malibu, the Hamptons, Nantucket, and Martha's Vineyard. And I know I'll die a happy man if I get to see a tornado touching down at 1600 Pennsylvania Avenue and shredding it to tiniest pieces!"

Ward Churchill reminded the gathering of the approaching bird flu pandemic and proposed to use it wisely, targeting Little Eichmanns worldwide with precise surgical strikes. "I haven't prayed in years," he said. "But if I see bird flu hitting Paris, London, Luxemburg, Scandinavia - and eventually Park Avenue, the ranches of Texas, and the lilly-white male-only country clubs of Connecticut I promise I'll start believing in God again!"

Lenora Fulani of the Unified Independent Party was more skeptical: "Did you see this latest Hurricane Wilma? Why weren't there any school buses flooded? Why weren't there any stranded people dying waiting for the government rescuers? Where was the looting, the rapes I ask you? I think God is pulling our leg here. He didn't even damage New Orleans nearly as badly as we wish he did. It's a hoax, just like Bush landing on an aircraft carrier saying, 'Mission accomplished' when nothing of the kind happened."

"The number of victims is a far cry from that in the Third World countries, and why weren't there more White victims? What exactly did God accomplish here? He needs to learn more from our progressive media that corrected His ineptitude and blew up the scale of disaster to cosmic proportions, creating in our minds the reality of a Third World country."

"The looting, the carnage, the corruption, the incompetence, the devastation to which the poor people of diversity are exposed on a daily basis on other continents - that's what God needed to create here! That's what must be brought to this country without delay! We need to smash this fascist state with a series of enormous disasters, at the hands of God or at the hands of men, I really don't care."

Former Vice President Al Gore was even more reserved in his enthusiasm: "Equitable destruction is all fine and dandy, but let's look at the bigger picture. The entire Universe is a glaring mess of unfairness and inequality. Gravity has been distributed disproportionately. As a result, bigger planets can with impunity draw smaller planets into their gravitational field and selfishly cause them to rotate in their orbit without a grain of compensation."

''Some planets enjoy plenty of sunlight while others spin hopelessly in freezing darkness without a glimpse of hope for a fair chance. Earth has been enjoying preferential treatment for millions of years while other planets remain bare, frozen, and airless. If we truly are progressive and unselfish, if we are patriots of this Universe, we must work together to ensure equal redistribution of Earth's oxygen, water, and soil throughout the Universe, each planet according to its need. Act now before it's too late!"

Al Franken of Air America radio network closed the evening by aptly describing everyone's collective feeling: "We've gone a long way but the struggle for the little guy is not over! I'm talking of the suffering of unequally endowed human beings. Why should some men be tall and handsome while some others are short and pudgy? It is a proven fact that taller people have a greater chance to succeed in life. How fair is that? Our first priority, as far as God is concerned, is to make tall handsome people shorter and pudgier. The fight for the little guy will not be over until every single guy is the little guy!"

Confused
After Katrina, scientists like RFK Jr. and imams in the middlie east agreed that it was God's, or Allah's, vengeance. OK fine, several hundred dead. After the quake that killed 20,000+, where are the enlightened score keepers?


Premier Betty
It's all God's fault that I don't get free stuff! He is unjust twards the lazy! Impeach him and replace him with someone who won't solve our problems, but will throw money at us!

dissident agitator #96
Impeachy!

William Schultz, Amnesty International - USA: "If God had only read Marx and some of the post-modernists he wouldn't have made such a mess of this world."

So funny, my code pinky is laughing...

CentralMorgueDirector
Comrade Morticians and Body Snatchers:

MainCentralAgitpropCombine reports that our Glorius People's Grieving Mother Sheeman will conduct a suicide opeartion at the house of the People's Number One Enemy - the capitalist exploiter, mastermind of Katrina, Wilma, Earthquakes in Pakistan, opressor of looters and leftist professors and students alike...

Witness - her statement as reported by our dutiful newspeak agents stationed in the land of capitalist exploitators:-

"I'm going to go to Washington, D.C. and I'm going to give a speech at the White House, and after I do, I'm going to tie myself to the fence and refuse to leave until they agree to bring our troops home,..."

The cyrillics are on the Kremlin's walls - as Mother Sheeman will not leave until the "troops are home"...

Comrades - you know what this means. The ultimate sacrifice will be made -as Mother Sheeman will most likely - yes that's right - starve to her ultimate demise.

Prepare the for funeral! Warm the wax, Ready the mausoleum for our People's Grieving Mother is going to do her self in...

Chief Main Deputy Director, CMD


S.A.F. Marshal Pravda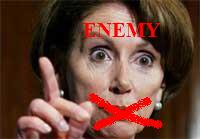 Premier Brezhnev
About time....

Kirov
That picture of Mental Ward Churchill.......puzzled me....a face, yes a face from the past.....I'm thinking....Walt Disney? Yes!
Cruella DeVille's equally evil twin brother!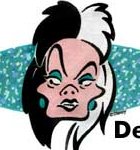 CJ

General Ivan
Vhat vee git phree stuph heer aht gulag al zee time cool-aed ,shu-vels, plahyink cahrds vhat moore cood ewe axe phore.. box cahr coohmes vonce a moonth wif peepoles froome oohhther gulags ant tree-t- mint cinter sum coom to vee-zit oohthers two bee lahet to rehst.