Groupthink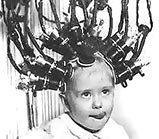 Capitalizing on the enormous success achieved by Democrats with the display of children at the inauguration ceremony, the new leaders are proposing to take this strategy even further and manage the situation in Iraq with the help of .

WASHINGTON, Jan. 6 - Senate Majority Leader Harry Reid and Speaker Nancy Pelosi to President Bush urging him to reject any plan that could potentially result in a military victory in Iraq. The leaders warned that a surge in troop levels might further antagonize al-Qaeda's already-overtaxed fighters, and cited the dangers of U.S. victory to the future of the Democratic Party, liberal media, and world's progress towards socialism.

The two leaders called on the President to heed the will of the anti-American forces, make up with dictators in Iran and Syria, and recognize the need to abandon the silly notion that all people are born equal and desire freedom.






Premier Betty

S.A.F. Marshal Pravda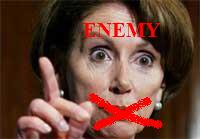 Laika the Space Dog
My inside sources at the Kremlin have leaked information to me that Putin, in an effort to cover up the February 2003 WMD transporting operation in to Syria and Lebanon from Iraq has re-activated

Misha Bear

to counter this new and latest threat from the West. Misha's job will be infiltrating the Care Bears and activating Impeachment Bear (Stare Bear) by showing Stare Bear the Red Queen. Stare Bear will then report back to Pelosi and stare at her until impeachment is "back on the table", diverting any attention that Share Bear might give in sharing intelligence about the 2003 operation.

one ping only

Red Square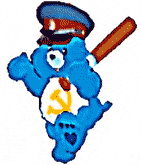 THE FORGOTTEN CARE BEAR
(HAT TIP TO CHAIRMAN PUNCHENKO)
Misha Bear - guardian of The People™, protector of ideological purity and Care-A-Lot gulag commandant.
Armed with the billy-club of People's Revolutionary Justice™, Misha cracks the legs of those who refuse to give up their petty trinkets and decadent ways for The Greater Good™ and shoots all those suspected of counter-revolutionary thinking.
-- Chairman P

Red Square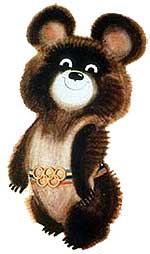 THE ORIGINAL CARE BEAR
(HAT TIP TO LAIKA THE SPACE DOG)
There was an actual Misha Bear before your time, Chairman. He was the offical mascot to the Moscow 1980 Olympics. Carter wouldn't let the American teams participate because of Afghanistan..... that was really showing them American resolve!
-- Laika