Groupthink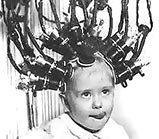 A careful analysis of today's political scene shows that people are not hearing the Democrat Party's message.

"Our message is right there, people just aren't hearing it," says the Party Chairman Dr. Howard Dean. "It's in our speeches, political ads, sympathetic radio and TV programming, friendly newspaper publications, progressive blogging, and mass emailing campaigns. Our (Democrat) message is clearly the only one that makes sense. So if we're still losing at the ballot boxes, that must only mean people aren't hearing us. Therefore, we need to make the same points, but make them louder."

Millions of dollars spent by the Democrats have done surprisingly little to familiarize Americans with their program. "It's because our message was too quiet," Dr. Dean continued. "But once we crank up the volume people will finally hear it and start voting for our candidates."

Dr. Dean has started issuing Democrat "Screaming Points," with suggested decibel levels and designs for creating proper "listening environments" (Figure 1).

"The strength and truth of a message lies in its volume. Where would be today if our protesters hadn't screamed into bullhorns for the past forty years?" Dean queried, raising the volume of his own voice with every word. "I happen to know that without the Fender amplifier, segregation would still exist, feminism would be a dirty word, and we'd still be fighting and dying in Vietnam!" Dr. Dean shouted. "Clearly the people are not reading accurately, so we must also help cut through the fog before their eyes," he went on, his voice turning into a deafening roar. (Figure 2). "If this doesn't work, I will be shocked!"

Dr. Dean then proceeded to give a speech to the Daughters of the American Revolution, during which there was clear evidence that he was being adequately heard (Figure 3).

Pure Genius!
Brilliant piece! All should link to it!

The Guinness Brewmasters
Yes! Yes it is! Pour me an udder pint!

Dissident Agitator No. 96
Classic...

The colon is a part of the human body,
often overlooked for healthy hearing...

The People's approved apparatus,
commonly known as the 'Clinton Enema',
is a very effective tool for propaganda purposes...


Hillary
Dammit, Dean's about to commit "Arkancide" if he keeps this up. I won't even bother with a purge. Oh Gawd, could you imagine that? A Dean purge? His orders are to send mixed signals dammit, not straight up Stalinism! The masses will get suspicious. MIXED SIGNALS HAVE ALWAYS BEEN THE PLAN!

Pissed,

H

Comrade Sheehad
And I am gonna tell those people there "You get to the re-education camps right NOW! Cuz a Red Star Leninist is callin' the swine by product runnin' from your nostrils and it's time to just move out!!!

And if that don't work - then you're gonna hear some 1960's musicians sing until you're re-educated so you better give up now, cuz the left won't put up with this lack of paying for it or else it's prison for those tax refunds!!!

Where's the camera?! Where are the cameras!!!????


Premier Betty
I noticed that none of the above suggestions include brain washing. If they truly want to get their message out they need to have their minds cleared of all capitalist ideals and be started again from the beginning.


S.A.F. Marshal Pravda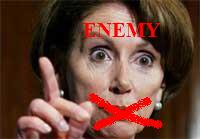 Red Square
I'm wondering if we should rewrite this great but obscure early Cube story to characterize Obama's failure to get his message heard on healthcare reform. The Dems have spent a lot of time, money, and energy promoting it, so if people still aren't getting it, that can only mean Obama is not being loud enough.


Nikolai Dogoda

A Kommissar is investigate and will report Moskva results.
Prescription: Sanitary Eyeball Funnels (Black Market is best). Clamps. Dosage: 0.1000 liter [0.1057 qt] re-refined motor oil warmed to 190°F [87.78°C] per eyeball thrice daily or pain stops, whichever.
"Успокаивать," he answer when asking obvious.