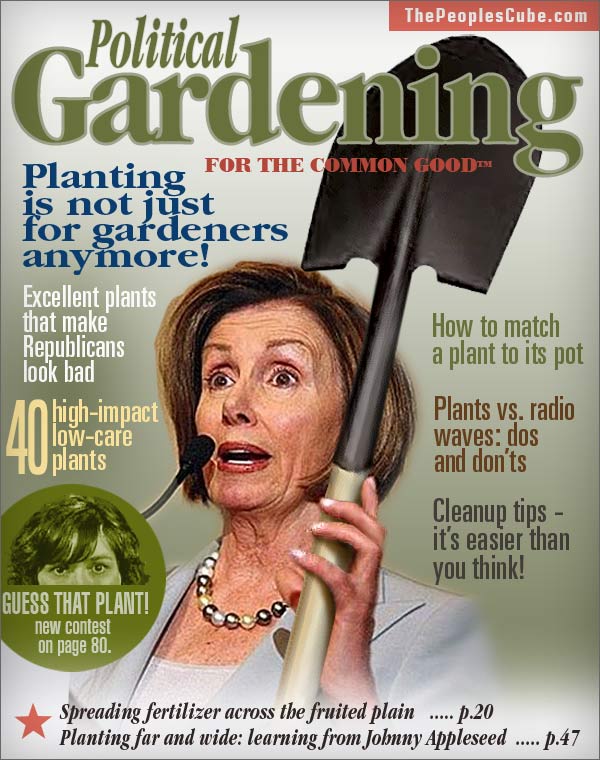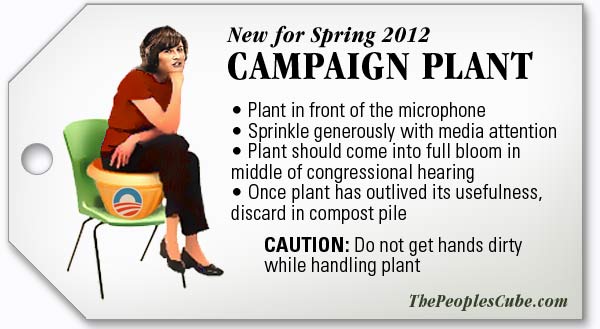 Political Gardening


for the Common Good™
Planting is not just for gardeners anymore!
In this issue:
Excellent plants that make Republicans look bad
40 high-impact low-care plants
How to match a plant to its pot
Plants vs. radio waves: dos and don'ts
Cleanup tips - it's easier than you think!
GUESS THAT PLANT! New contest on page 80.
Spreading fertilizer across the fruited plain
Planting far and wide: learning from Johnny Appleseed
New for Spring 2012
Campaign Plant Instructions:
• Plant in front of the microphone
• Sprinkle generously with media attention
• Plant should come into full bloom in middle of congressional hearing
• Once plant has outlived its usefulness, discard in compost pile
CAUTION: Do not get hands dirty while handling plant