FLAT FLOTUS has got a new cardboard cutout made of herself eating, in order to help the mainstream media to raise awareness about her food choices. With this useful journalistic tool, news photographers can now stage any number of friendly, endearing, and highly educational photo ops to illustrate the First Lady's healthy dieting - without ever meeting her or even having to leave the studio!
Below are some examples.
Michelle Obama pays a visit to the Monument Valley in Arizona.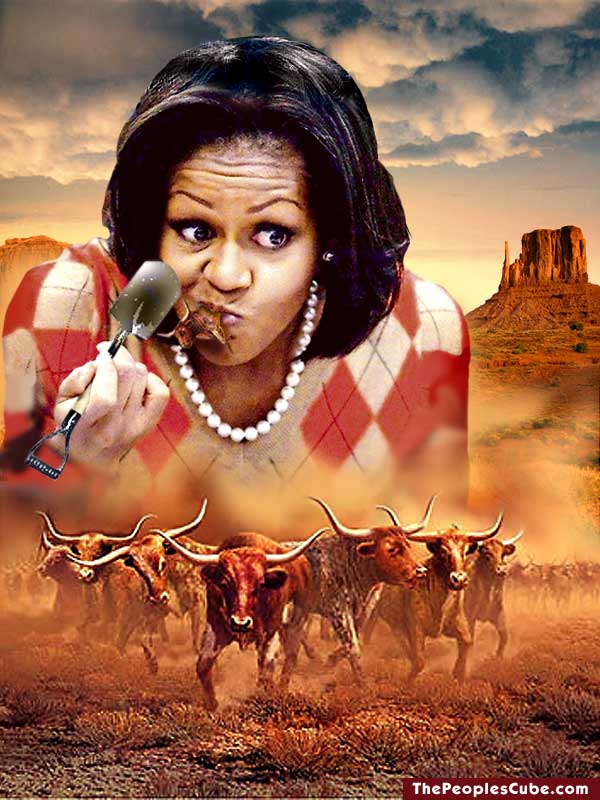 ~
Michelle Obama tours Fresh Kills Landfill in Staten Island, NY.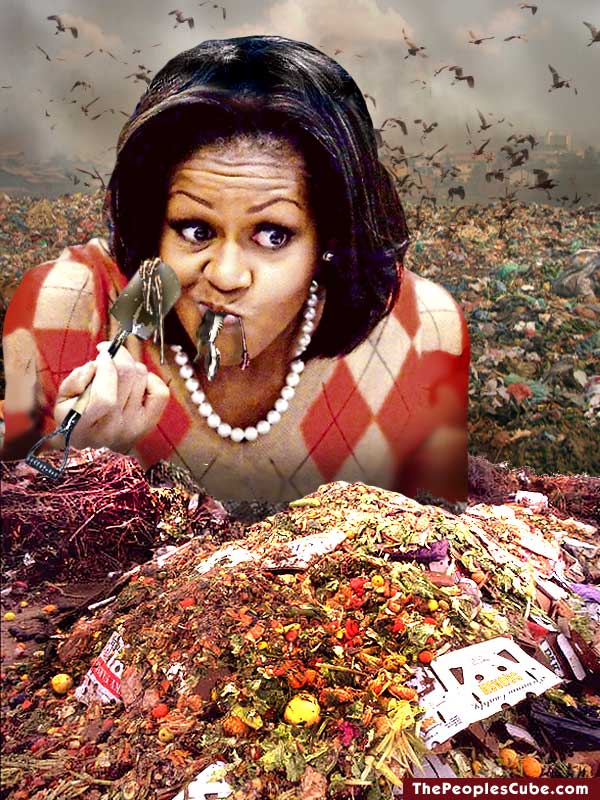 And, finally, here's the cutout itself, on a PNG file with a transparent background. Your move, comrades!